PILES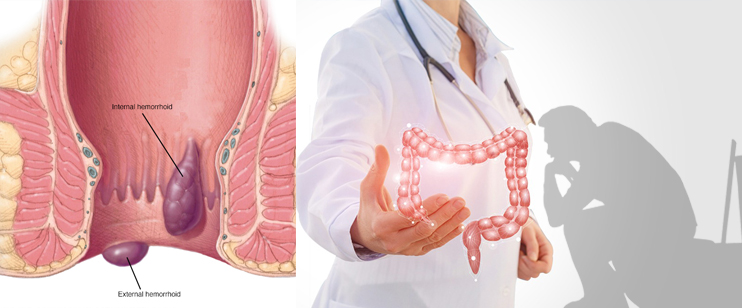 PILES TREATMENT IN PUNE
Vitthal Piles Clinic is the leading hospital for Piles treatment in Pune and Pimpri Chinchwad (PCMC) area. We have treated more than 10,000 patients over the past 12 years. We offer surgical and non-surgical treatment for Piles and related conditions. We treat most of our patients via non-surgical treatment for piles. For those in the critical 4th stage, we offer surgical treatments. For opinions from the best Piles doctors in Pune, contact us now!
WHAT IS PILES?
Piles is a condition caused due to abnormalities in the lower gastrointestinal tract near the rectum. Piles are also called hemorrhoids, in terms of Proctology. You can diagnose piles when you see blood in your stool samples for some days in a row. Piles can be clinically diagnosed in many ways as well. Piles are caused when there is swelling of veins in the rectum. This swell makes the rectal pathway narrow making the bowel movements uncomfortable.
How to diagnose Piles?
Piles can be diagnosed by the patient himself. You know if you have piles if you see blood in your stool samples. The blood usually presents in the stools itself or it ejects after the motion. It is advisable to seek medical help immediately after you notice the onset of symptoms for piles. In Vitthal Piles Clinic, we diagnose and confirm Piles by physical Rectal Examination.
WHAT ARE THE SYMPTOMS OF PILES?
Piles can be diagnosed with other symptoms as well. They are-
Blood in the stool sample
Pain while passing the stool.
Blood in the undergarments
Bloodstains on the undergarments.
In severe cases, external Piles / Hemorrhoids
Itching sensation in the anus
painful movements

Along with these common symptoms, there may be some uncommon piles symptoms like extreme bleeding through the anus, difficulty in sitting and walking, etc. Contact Vitthal Piles Clinic, the best Piles Hospital in Pune, if you see any such symptoms.
Stages of Piles (Hemorrhoids)-
We usually classify Piles into 4 stages
Stage 1 Hemorrhoids - We observe mild bleeding in the stool samples. In this stage, the Hemorrhoid in the rectum causes mild discomfort to the patient and the chances of infection are usually less. This is the stage that can be treated easily. So early diagnosis is very crucial here. If the Piles advances to stage 3 or 4, the non-surgical treatment options get scarce.

Stage 2 Hemorrhoids - In this stage, the patient goes through more bleeding, pain, and discomfort. This is the stage the swollen tissue can come out of the anus. The rectal pathway narrows down further and the pain exacerbates.

Stage 3 Hemorrhoids - In this stage, the pain becomes even worse. The swollen mass of tissues gets out of the ana opening. The chances of infection are more in this stage. The piles/mass of tissues can be pushed back into the anal cavity. The patient experiences extreme discomfort during sitting and while doing day-to-day activities. In this stage, we recommend going for a surgical treatment.

Stage 4 Hemorrhoids - In this stage, the swollen mass of tissue remains outside the anus and it doesn't go back in even if pushed back in. The chances of infection are high at this stage. The patient experiences severe blood loss with every bowel movement, extreme pain, and discomfort while sitting. The day-to-day activities of patients are affected in this stage. The patient needs to opt for surgical treatment in this stage. If the treatment is not properly administered, then the piles can turn into fistula at this stage.
Treatment for Piles
At Vitthal Piles Clinic, we treat piles patients in Surgical and non-surgical methods. Our expert doctors are the most trusted proctologists in PCMC. Our center provides the best Piles care in the PCMC area and Pune area.
We provide surgical and non-surgical treatment for piles. We operate laser surgery for piles. In laser surgery, the surgery wound gets healed faster than the conventional surgery. We can discharge the patient in 3 days after the surgery. The patient can resume his normal routine in one week.
According to degrees of Piles, symptoms, and comorbidity, there are many treatment modalities available at Vitthal Piles Hospital at Pune. Laser treatment, Kshar sutra treatment, rubber band ligation injection sclerotherapy treatment, stapler method are some of the few piles treatments offered at Vitthal Piles Clinic in Pune.
WHO ARE THE SPECIALISTS FOR TREATING PILES?
Non-Surgical treatment is usually self-treatable and/or Piles Specialist can treat the piles' condition. Whereas, for the surgical approach, the Piles Specialists Doctor Are Gastroenterologist or a General Surgeon who is well experienced in performing piles surgery. We have best Piles Specialist Doctor team in Pune / Lady Piles Doctor in Pune.
HOW LONG DOES IT TAKE TO HEAL PILES AFTER TREATMENT?
Usually, Piles takes up to 8-16 days to heal depending on the grade, condition, and the treatment option opted for.
Frequently Asked Questions (FAQs)-
What is Piles?
Pile is a condition where you observe blood in stool samples. We also see swollen rectal tissue in Piles.
Are piles and Hemorrhoids the same?
Yes. Piles and Hemorrhoids are the two names of the same condition.
What are the common causes of piles?
Piles can be caused by many factors like low fiber intake, faulty lifestyle, wound in the anal area, forced bowel movements, etc.
Are piles treatable?
yes. Piles are very much treatable. At Vitthal Piles Clinic, we offer the best Piles treatment in Pune.
When should I see a doctor?
After a week of home care, if the symptoms do not subside, you should see the doctor.
What are the major symptoms of piles?
Piles present majorly as pain during bowel movements. Along with it, there are other symptoms like rectal bleeding, constant pain even after a bowel movement, inflamed rectal and anal region.
Are piles and fissures related to an unhealthy diet?
Yes. piles and fissures can also be caused due to an unhealthy diet. Our dieticians at Aegis Multispeciality Hospital always recommend a balanced diet with a lot of fibers for patients suffering from piles and fissures.
What are the most common preventions for piles and fissures?
The most common preventions for piles and fissures are - eating fibrous food, drinking plenty of liquid, exercising and maintaining the movement, avoiding a sedentary lifestyle, avoiding straining and forceful bowel movements.
Do alcoholism and smoking cause these conditions?
Smoking and alcoholism reduce the water content in the human body and disrupts the digestive system. It can cause piles, fissures, and other disorders.
Where can I find a lady doctor for piles?
At Vitthal Piles Clinic, we offer piles treatment by a female doctor for female patients.<./p>