PILES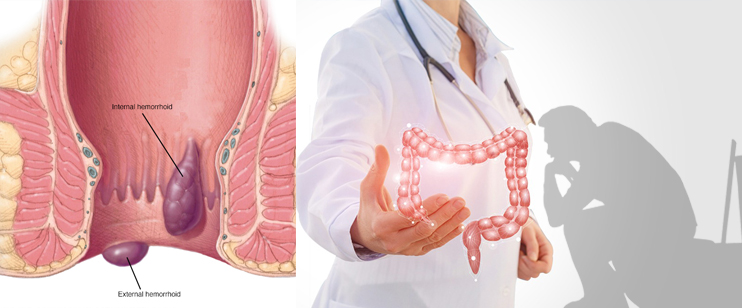 PILES TREATMENT IN PIMPRI CHINCHWAD
Vitthal Piles hospital is promising brand in field of proctology. We treated more than 10000 patients since last 12 years. Most of them are recovered with medicinal treatment. Only few of them required surgery. Surgery done for piles, fissure and fistula is permanent cure. Treatment is Combination of authentic Ayurveda as well modern advanced laser treatment. So there is no chance of reoccurrence. Our beloved Patient since last 12 years are happy and referring to the needy. This is receipt of our success. We have best piles doctor in Pune, we provide best piles Treatment in Pune Since last 10 years we have served all class of society with charity wherever needed. Experts hands, legacy of 12 years, Patients belief, caring staff, painless treatment, complete cure are our key points
WHAT IS PILES?
Piles are abnormal veins at anal canal which has been dilated and swollen due to extreme pressure exerted during passing stool. When Patient pushes down to pass the stool, blood runs with more pressure. Due to this continues extra pressure inside blood vessels it swells out. This swollen mass comes into lumen to make passage narrow. So while passing each stool, it rubs over the swelling. It may cause bleeding and pain.
WHAT ARE THE SYMPTOMS OF PILES?
Bleeding while passing the stool. Blood may be drop by drop or in the form of jet.
Pain while passing the stool.
Thick sticky discharge after each motion and causes itching.
Painful hard lump in the anus if thrombosed hemmorhoids.
Painful hard lump outside the anus when the blood clots inside the pile mass
Itching sensation around the anus
Unsatisfactory Neel clearance
WHAT ARE THE IMPLICATIONS OF PILES?
Piles are divided into mainly two categories. First, internal hemorrhoids and second is external hemorrhoids. Internal hemorrhoids can be divided into four stages
Stage 1

swelling of plexus inside the anus, protrude into the lumen but never comes outside the anus.

Stage 2

Swelling continue grows out and comes outside the anus and regressors itself without pushing.

Stage 3

Swelling comes out with deprecation and has to be reduced manually.

Stage 4

Swelling comes out of the anus remains permanently outside it never goes back. Without treatment it may cause Fistula, weakness, weight loss, severe constipation etc.
TREATMENT OF PILES
According to degrees of Piles and the symptoms and comorbidity, there are many treatment modalities available at vitthal piles Hospital. Laser treatment in Pimpri Chinchwad, Kshar sutra treatment in Pimpri, rubber band ligation injection sclerotherapy treatment in Pune, stapler method etc. We provide best Piles Treatment in Pimpri Chinchwad, pcmc Also in initial stages piles can be cured with medicines only. Ayurvedic herbal treatment definitely helps to patients.
Piles(Hemorrhoids) are a condition that is uncomfortably painful in daily activities. However, the Piles Treatment is not painful and usually gives symptomatic relief to the patient. Painless Treatment Vitthal Piles Center Pimpri Chinchwad, PCMC.
WHO ARE THE SPECIALISTS FOR TREATING PILES?
Non-Surgical treatment is usually self-treatable and/or Piles Specialist can treat the piles' condition. Whereas, for the surgical approach, the Piles Specialists Doctor Are Gastroenterologist or a General Surgeon who is well experienced in performing piles surgery. We have best Piles Specialist Doctor team in Pune / Lady Piles Doctor in Pune.
HOW LONG DOES IT TAKE TO HEAL PILES AFTER TREATMENT?
Usually, Piles takes up to 8-16 days to heal depending on the grade, condition, and the treatment option opted for.
Piles Doctor in Pimpri Chinchwad